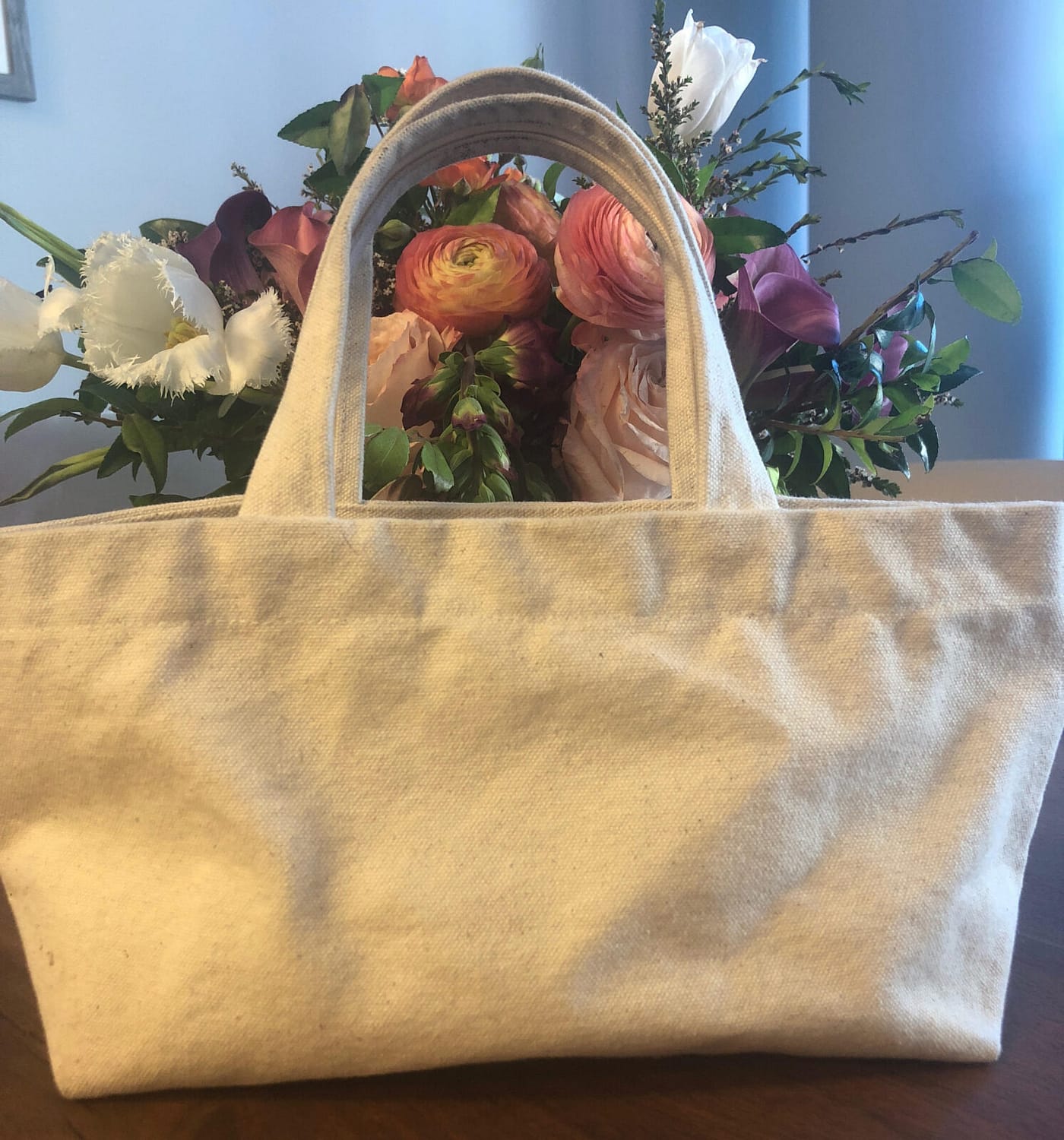 Purity Cosmetics came to us in the middle of October with a rush project. They wanted to have a bag in the same shape and size as the one to the left but with their own pattern printed on it. They wanted to have 15,000 pieces ready to be picked up December 7th, 2018. This deadline gave us less than 2 months to develop and produce the bags.
Over the course of the next few weeks, we would work together with Purity to perfect their tote. We chose to use polyester canvas with full color transfer printing since it would be able to print the details of the pattern.
We went through a few iterations, with variations in thread color, artwork and woven label. After rounds of samples and renders, we were finally able to go into production. We finished all 15,000 pieces and were able to deliver them on December 6, 2018. Purity Cosmetics was able to launch their new gift with purchase the beginning of 2019.